In this blog post we take a look around Hoo Marina and Port Werburgh at some of the various former Thames tugs and vessels that are either for sale or currently houseboats.

Please feel free to contact me, if you feel there are any Thames vessels missing from this list that are at Hoo

Medway Rhino
Built in 1955 by Richard Dunston as Cormooring , this former salvage and maintenance vessel is now moored at Port Werburgh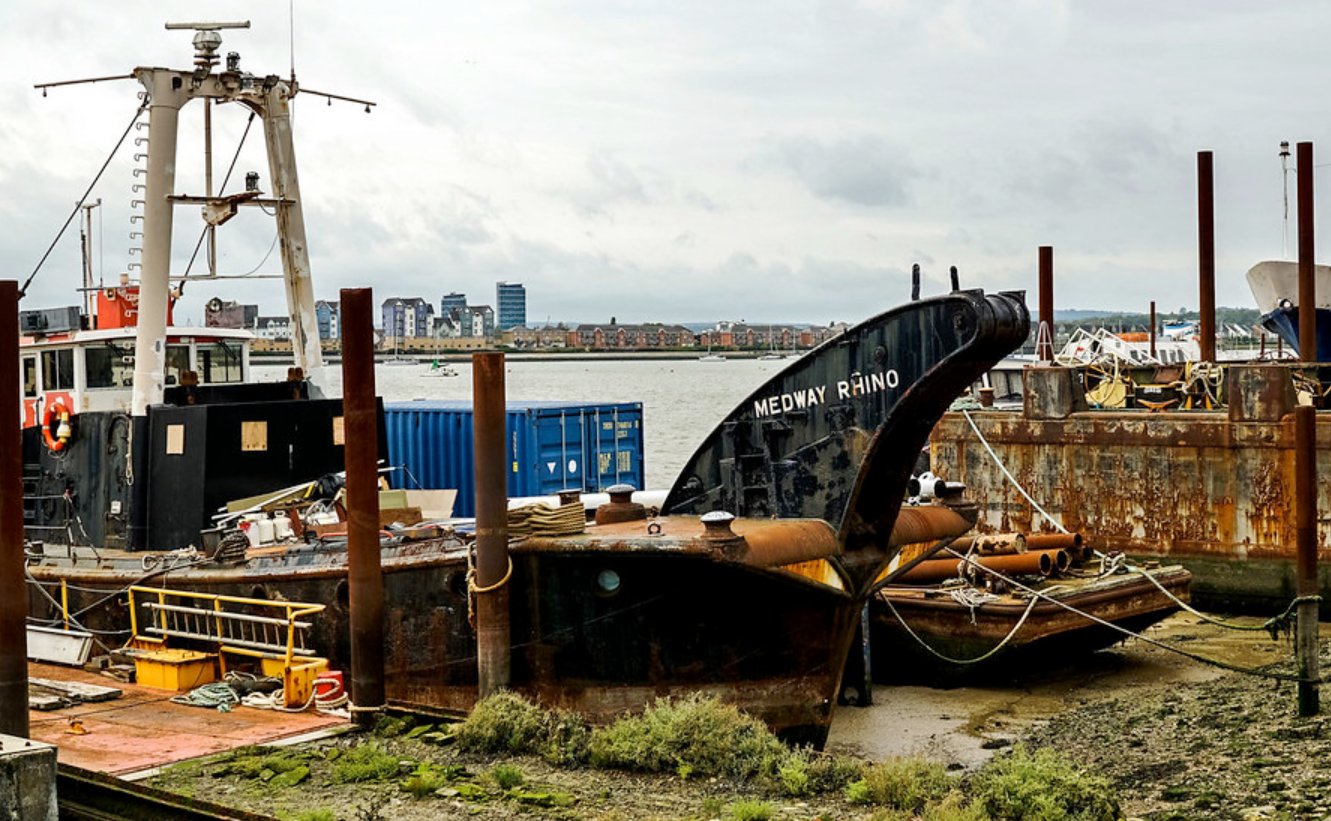 Aquatic
The former Crawley barge built in 1963 as Busby now in poor state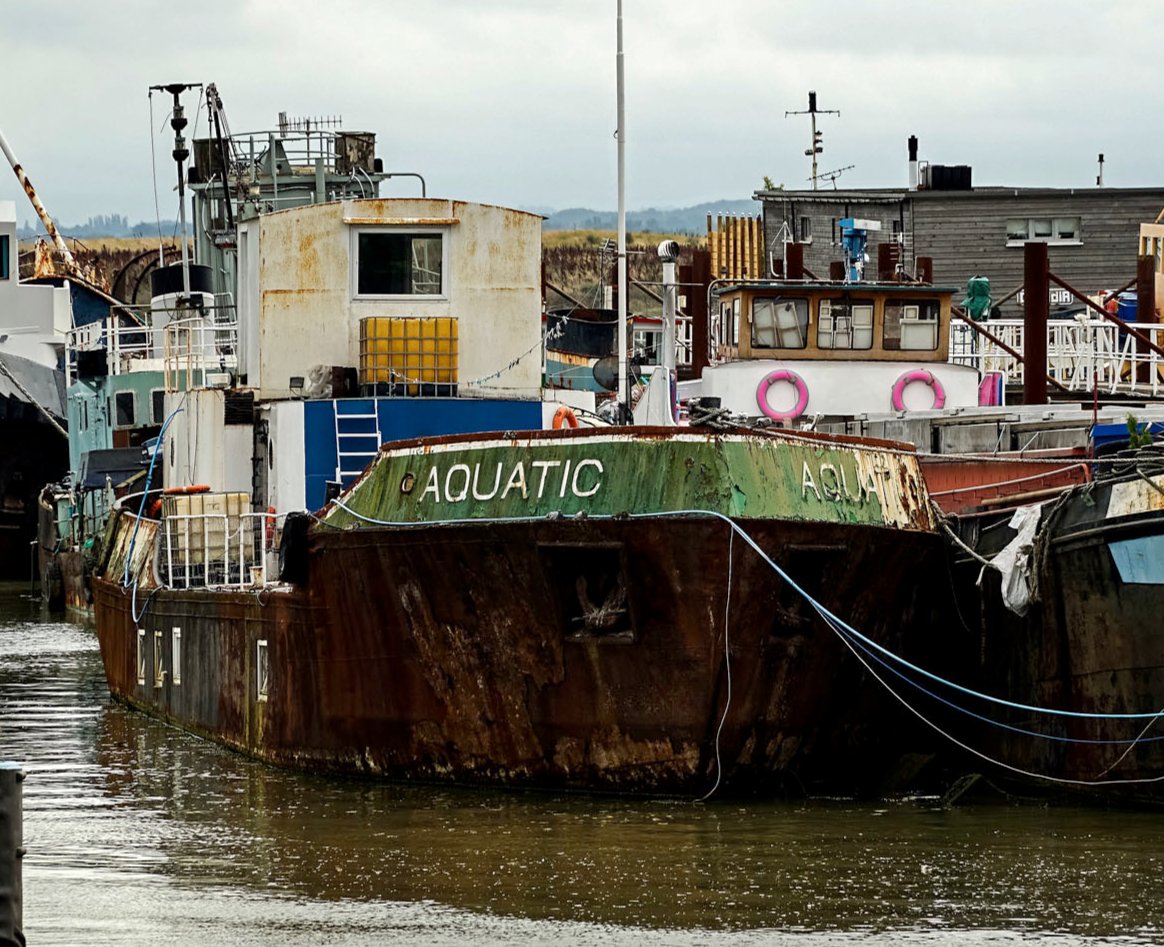 Edith
The former Gravesend ferry EDITH built in 1961 is now a smart looking houseboat conversion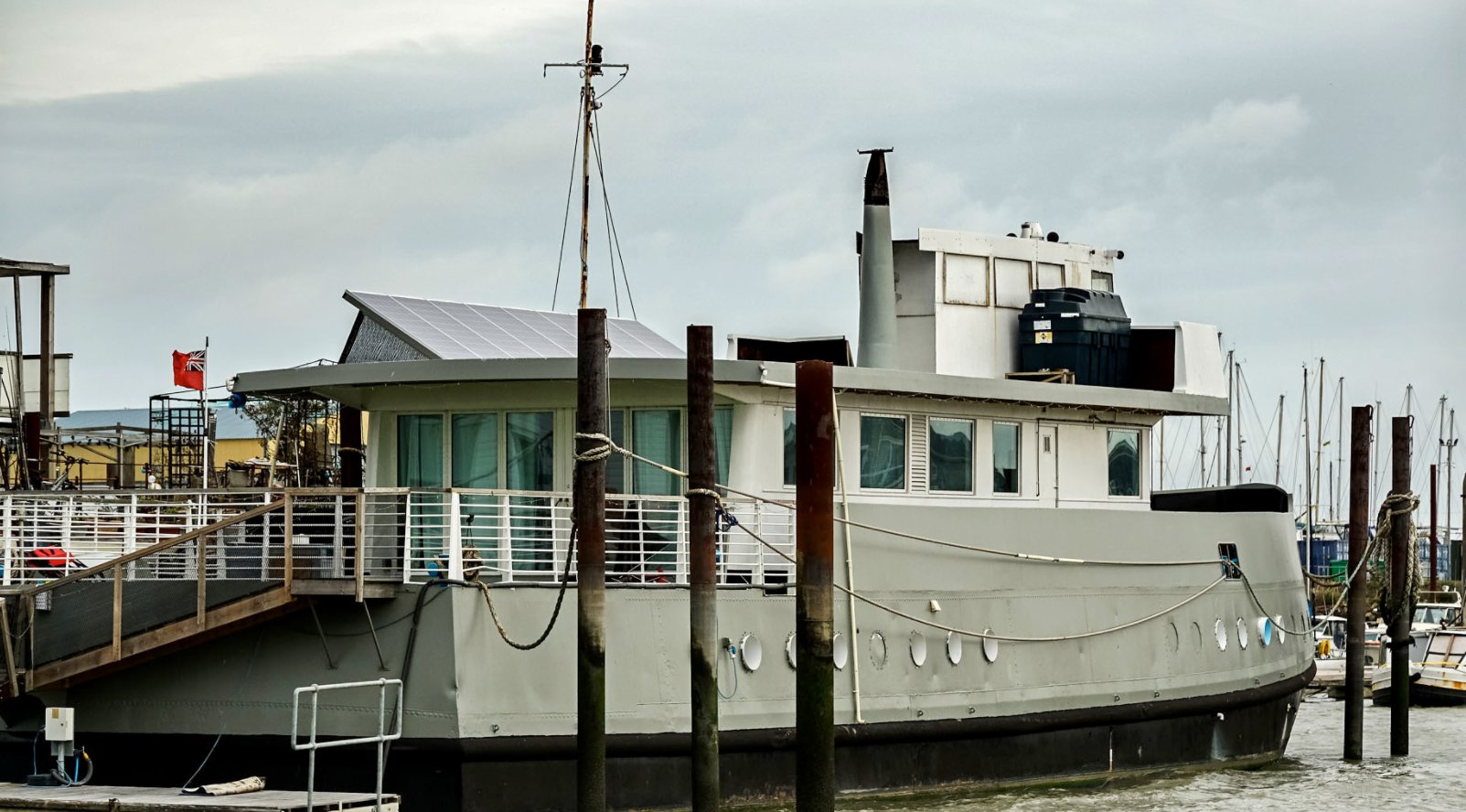 Arjan
The former dutch mooring barge Arjan which was used as a mooring barge at Dagenham for the fords ferry service and later sold to CPBS Marine services is now up for sale at Port Werburgh for £50,000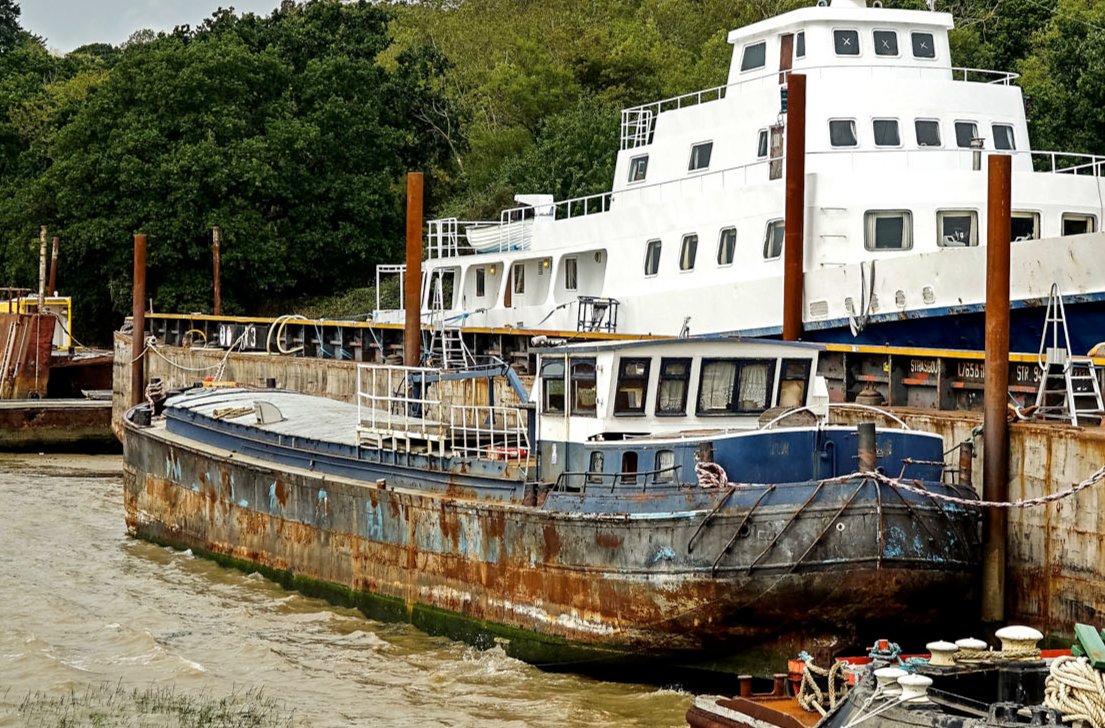 Caroline
The former Thames tug Caroline ex Caroline Bodkin/Isleworth Lion – built in 1937 now resides as a houseboat in need of some love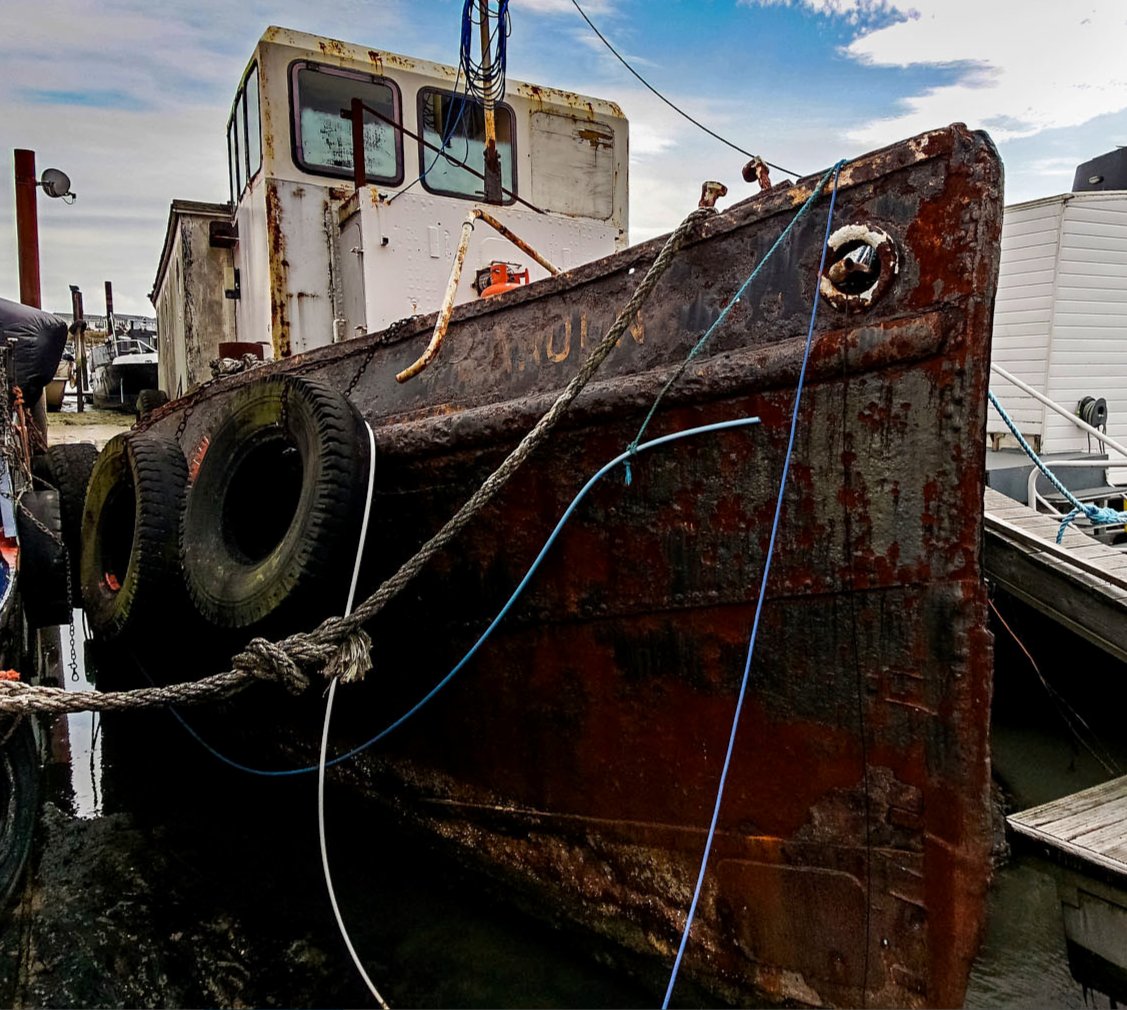 Rana

The Thames tug Rana built in 1951 is now a houseboat at Hoo Marina, although she wears funnel markings in tribute to former owners Gaselee & Sons not much has been done to repaint her exterior in recent years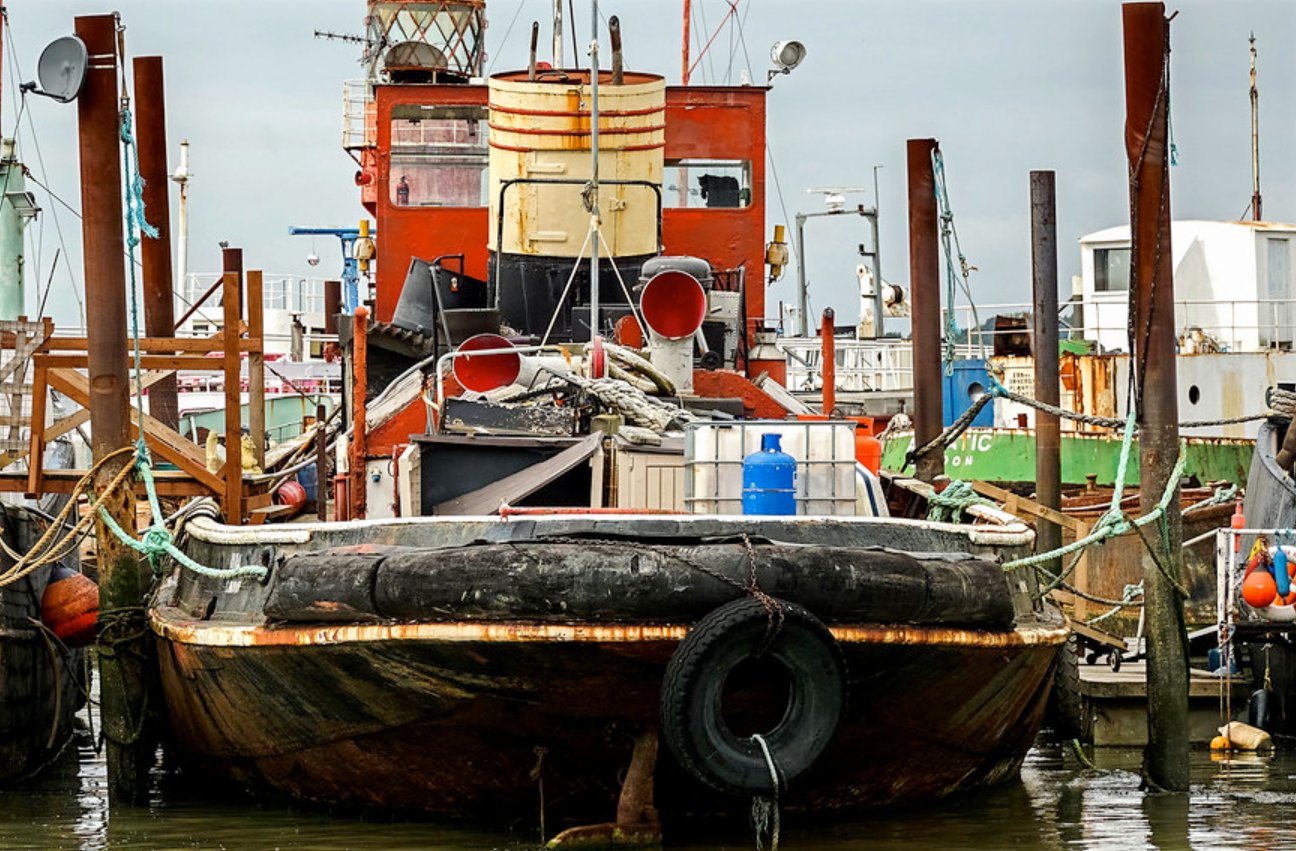 Mamba
One of my favourite boats at Hoo is the Mamba , built in 1961 as Fossa she is in a sorry old state and in need of some love, two photos below show her in 2016 and 2020. Her wheelhouse and bulwarks seem to be the only exterior changes to smarten her up so far.
Swanage Queen

Built in 1948 as Thornwick , the former passenger vessel operated on the Thames for a number of years travelling as far as Southend on various parties during its time. Below are two photos from 2006 and Sept 2020.
As you can see from her paintwork, she is also in need of a little love.
I am unsure if the wheelhouse is still fitted on the vessel, or if the angle of the photos simply hide if from view astern?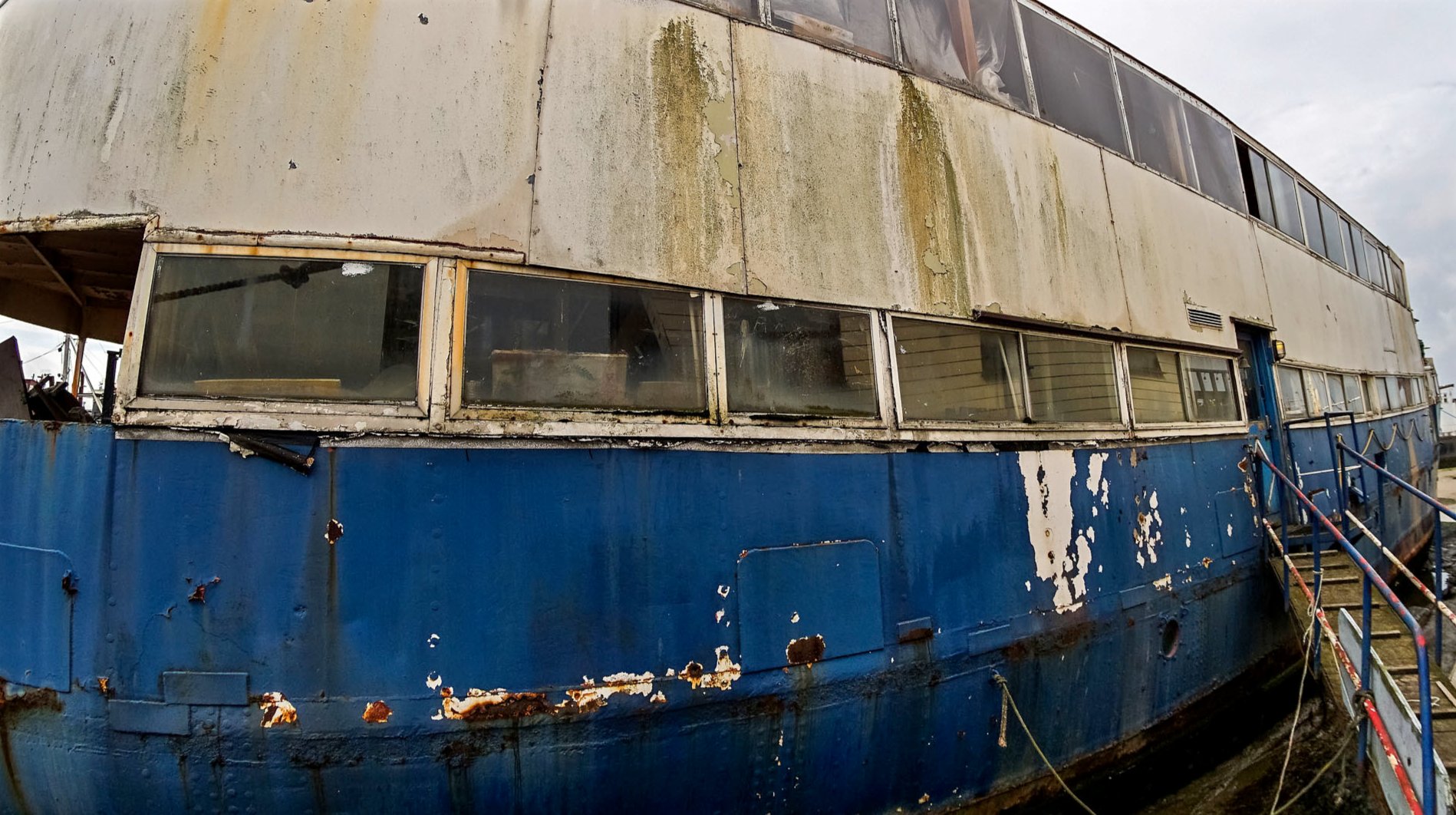 Princess Pocohontos

Built in 1962 , the regular Gravesend passenger vessel Princess Pocohontos last ran commercially in 2017 and was put up for sale. The vessel is now moored at Port Werburgh and advertised for sale priced £145,000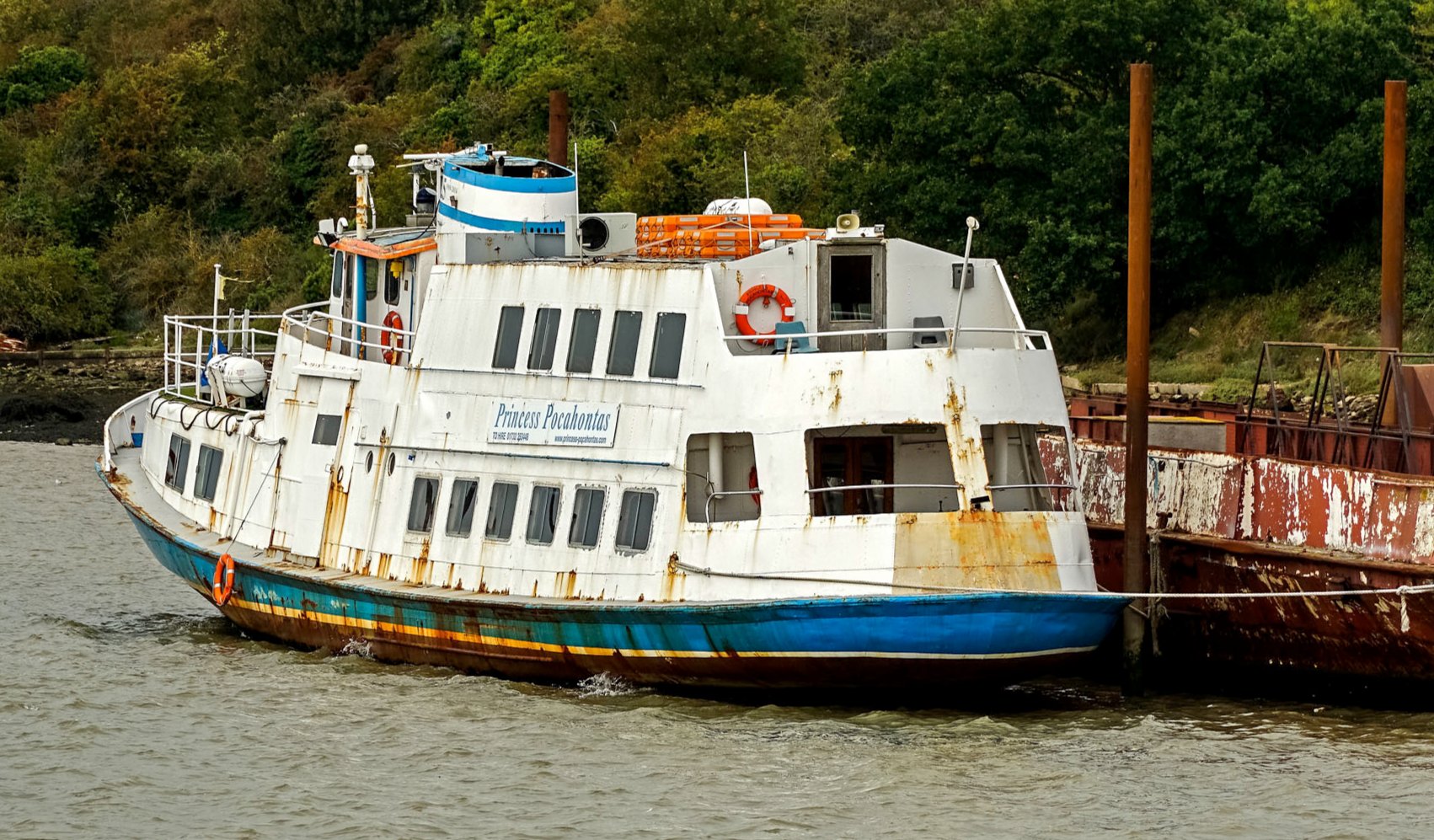 Duchess M

The former Gravesend Ferry built as Vesta in 1956 last operated in 2017 as the Gravesend – Tilbury ferry and was advertised for sale. She is now at Port Werburgh and for sale priced £68,000

Linda Bennett
Built in 1967 as Dunosprey and later in use on the Thames & Medway for Bennetts as Linda Bennett, she now resides as a houseboat at Hoo and one of the smarter kept vessels on site
Lily White

The former Thames Tug (yes i know its hard to believe but it is her!..) Lily White built in 1929 as BALNA was converted to a motor boat liveaboard in 1975

Marsden

Built in 1956 the former Marsden was operated by GPS from 1987 and sold in 2002 as a liveaboard and kept in a good and tidy condition.
She is for sale priced £109,000
See the link below for a virtual tour:
https://www.boatsandoutboards.co.uk/House-boats-for-sale/houseboat-houseboat-tug-conversion/321861
Sea Challenge

Built in 1967 and operated by Bennetts on the Thames & Medway for a number of years, she is now for sale at Hoo priced £210,000 on the link below:
https://www.premierhouseboats.co.uk/sea-challenge
Steven Bennett

Built in 1956 as Horsey this was another tug operated on the Thames & Medway by Bennetts. She is kept in a tidy well painted condition and also for sale priced at £110,000 at the link below:
http://www.londontideway.com/boats-steven-bennett.html
Carole A

The former R.A Everard built in 1943 as Pinklake is now a houseboat at Hoo and kept in a smartly painted condition

Viceroy

The 1902 built former Thames passenger vessel Viceroy was sold around 1996 as a houseboat to Hoo by her owners Catamaran Cruisers
Father Thames

The hull of the former passenger boat Father Thames (1973) is now for sale at Port Werburgh priced £35,000